Printable material
Convenient for Church Sunday Schools, Serbian social events, festivals, picnics, camps, restaurants etc.
Print coloring sheets, tests, and certificates, in both ћирилица and latinica!
Eight versions of fun coloring sheets, containing crosswords, word puzzles, maze, and pictures to color. Four level, Drag and Match vocabulary tests for checking what you have learned! Celebrate your skills of writing and pronouncing Serbian letters with certificates.
Great to engage kids, parents, grandparents, significant others and share the fun.
---
Download and Print FREE Tests
Test your Serbian vocabulary of words and phrases in Serbian Latin Alphabet or Serbian Cyrillic (Ћирилица). Download and print our FREE pdf tests below.
English - Serbian Latin Alphabet - Words and Phrases
English - Serbian Cyrillic ( Ћирилица ) - Words and Phrases
---
Download and Print Fun Learning Sheets
Crossword Puzzles, Word Search, Connect the dots, Colouring, Writing Practice, Maze Solving and much more
Fun Learning Sheets with English and Serbian Latin support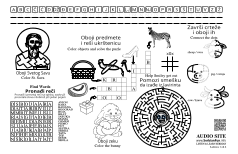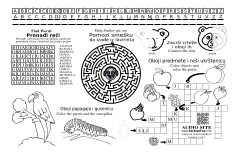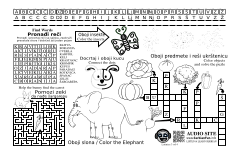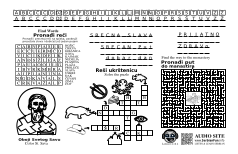 Fun Learning Sheets with English and Serbian Cyrillic support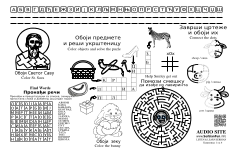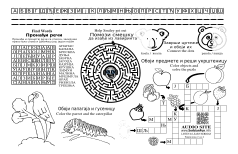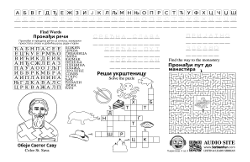 ---